New Zealand is a small country made up of a North and South Island with approximately over 4.5million people living in it. The country is widely known for its spectacular landscapes, vast mountain ranges, steaming volcanoes and beautiful beaches.
It's a wonderful place for thrill seekers and for people that absolutely love adventure. People also come here to admire the native forests, maritime reserves, glaciers and lakes New Zealand has to offer. Here are the Top 10 places you MUST visit if you are planning to travel to New Zealand:
1. ROTORUA 
 Rotorua, located on the North Island, is well known for its famous hot mud pools and geothermal activity.
There's a range of activities you can do in Rotorua such as:
Relaxing at the Polynesian spas

Visiting the hot mud pools

Riding the Gondolas and luges

Screaming on the sky-swing

Zooming through the Redwood forest with a Zoom Ziplines at Skyline Rotorua. 
2. International Antarctic Centre
The International Antarctic Centre is one of the best tourist attractions located in Christchurch. You can experience real snow and ice, ride in a Hagglund, try to survive an Antarctic storm, cuddle with huskies or just chill with little blue penguins. There's so much more this attraction offers so be sure to check it out.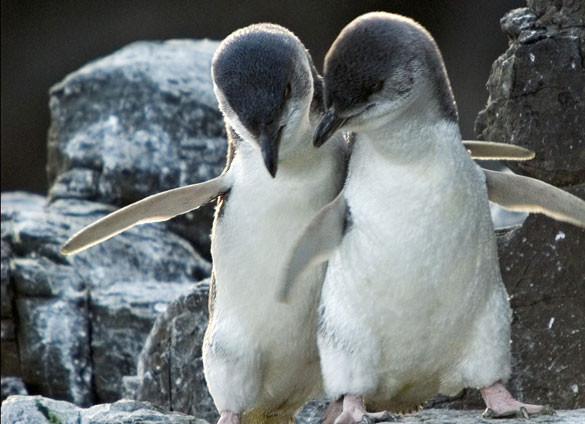 3. Goat Island Marine Reserve
This is New Zealand's first marine reserve which officially opened back in 1977. You can dive in and see thousands of fish upclose and could also get lucky spotting a whale or a dolphin while on walking along the stunning coastline.
4. Abel Tasman National Park
This National Park is located in the South Island and is known for it's world famous 60 km track. This long trail winds over golden beaches, turquoise waters, sculptured granite cliffs and is home to NZ fur seal colonies. 
5. Whitianga
Whitianga is located in the heart of Coromandel. It has many beautiful beaches, native bush, a national marine reserve and offers a range of fun water activities and adventure in natural settings. Many people come here to relax in the Lost Spring Thermal Pools, go sea cave adventuring, to get married or go on scenic cruises and that's not all, there's honestly so much more that everyone can do. 
6. Mt Ruapehu
Mount Ruapehu is home to two of the top ski areas and is located in the Central North Island. It's great a place to ski, snowboard, riding the chairlift or having snowball fights with your family. 
7. Marlbourough Sounds
 Marlbourough Sounds is made up of Ancient sunken river valleys filled with waters from the Pacific ocean. It has an intricate coastline and sandy bays. It has an amazing range of thrill seeking activities to do such as, swimming with dolphins, going on a Marlbourough Sounds adventure for about 1-4 days, go on a whale watching tour or you can simply just sit back, relax and dine with your friends in a seafood cruise. 
 8. Queenstown
 Queenstown is known for it's breathtaking scenery. It's surrounded by marvellous mountains and is set on the shores of Lake Wakatipu. It is the perfect place to go to for adventures, rejuvenation and to admire the natural scenery New Zealand has to offer. 
9. Lake Wanaka
Lake Wanaka is the fourth largest lake in New Zealand and is located in the alps of the South Island. Tourists from all around the world come here to see the outstanding natural beauty. This place is not only for outdoor enthusiasts that have plenty of activities to participate in but also has galleries to inspire you, lots of stylish shops and also has a great selection of cafes and restaurants. 
10. WAITOMO CAVES
You can discover Waitomo Caves through a unique experience of going on a boat tour, ziplining through the dark, abseiling or black water rafting (you'll crawl, swim and float on a rubber tube) through the darkness with the fascinating glow-worms lighting your way. It's honestly a very magical and fun filled experience.
~ http://nakedbus.com/nz/faq/activities/activity/polynesian-adult-pool-and-priest-spa//

~http://www.tikitouring.co.nz/rotorua-pool-pix-9.htm




~http://www.rotoruanz.com/visit/see-and-do/adventure/skyline-rotorua




~https://www.localist.co.nz/l/lzovov#large-image-gallery-3




~http://www.doc.govt.nz/parks-and-recreation/places-to-go/toyota-kiwi-guardians/sites/kiwi-guardians-around-auckland/cape-rodney-okakari-point-marine-reserve/


~https://www.abeltasman.co.nz/
~http://www.whitianga.co.nz/


~https://www.thecoromandel.com/towns/whitianga/activities/water-activities/




~http://unofficialguide.co.nz/whakapapa-mt-ruapehu/




~https://theguestlodge.co.nz/2016/07/15/the-marlborough-sounds-your-mecca-for-adventure/




~http://www.tarquincruises.co.nz/marlborough-sounds




~http://marlboroughmarinas.co.nz/




~https://top10.co.nz/park/queenstown-top-10-holiday-park




~https://www.skydivewanaka.com/




~https://www.flickr.com/photos/dbti/12133624765




~https://www.lakewanaka.co.nz/revealing-wanaka/wanaka-stories/migh

t-just-be-the-best-place-in-the-world/




~https://www.thrillist.com/travel/nation/15-insanely-cool-caves-you-can-explore